Xiaomi Mi8 128 GB
Here is one of the flagship models, Xiaomi Mi 8. Successful technical features are among the top segment devices. It is equipped with powerful hardware in every step up to RAM with its powerful processor. It has an important place in the upper segment of the smartphone market with its price and performance. Especially the camera and the new generation dual-channel GPS positioning are literally a flagship. Sleek design and slim bezel. Those who want to buy a successful phone in every respect from hardware to design must definitely examine this phone.

6.21" AMOLED Full Screen
The magnificent Full Screen Display of Xiaomi Mi 8 is 6.21 "(diagonally) in size.
(Generally, phones of these sizes are 5.5 "in size.)
With a 1080x2248 Full HD screen resolution, Mi 8 offers a more realistic image quality than expected with 402 PPI pixel density. The screen, which shows colors vivid and saturated, displays a successful view in all kinds of images, from the latest games with high graphics to videos. It offers an enjoyable usage experience thanks to its AMOLED screen which offers a high brightness of 6.21 inches. In addition, the frameless screen design and notch hiding feature found in the new generation phones are just some of the highlights.
Dual frequency GPS
Exceptionally precise navigation
Xiaomi Mi 8 It is the first smart phone equipped with dual frequency GPS. By using the L1 and L5 signals in a coordinated manner, the sensitivity has been increased to unexpected levels unprecedented.
Xiaomi Mi 8 The most remarkable feature of the model phone is its 8-core processor. It meets expectations by offering a strong working performance with 6 GB of RAM. It offers a high level of use with performance optimization as well as rapid response in applications and interface. The device, which comes with Android 8.1 Oreo version, can be used fluently with its hardware infrastructure.
Xiaomi Mi 8 Fingerprint reader and face recognition systems, which are among the features, offer a safe use. The face detection function supports secure use and eliminates the problem of setting passwords. The model, which also has a fingerprint reader on the back cover, is completely personalized and can be used safely.
Xiaomi Mi 8 The smartphone appears to have a dual channel 6 GB RAM with a 64-bit processor running at 2.8 GHz. With its infrastructure offering a successful working performance, the device has 128 GB internal memory and does not include an external memory card. Offering enough space for daily use with its internal memory, the device also has versions with 128 GB and 256 GB storage options for users who want to store large files.
Another prominent feature of the device is its camera. The rear camera of the smartphone with dual cameras on the back is dual, while it has a resolution of 12 MP, it also makes a difference if the camera has artificial intelligence support. The device, which captures a high level of shooting quality thanks to artificial intelligence support, manages to get high scores from reviews with close-up shots.It is seen that camera features such as voice command, burst, timer, panorama, HDR.
The dual camera has a 4-axis optical image stabilizer on the rear camera of the smartphone, which prevents vibration. The 2160p delivers true-to-life image quality by shooting video in ultra HD 4K resolution, and the front camera of the device is capable of shooting at 1080p video resolution. In addition, the rear camera also has the feature of slow motion and time lapse shooting. The 2x optical zoom and telephoto feature on the second rear camera also makes the second camera very functional.

The model, which has a 20 MP resolution camera on the front as well as the rear camera, is appreciated by those who love to take selfies. Portrait mode is supported with features such as HDR, face detection, and self-timer, enabling you to take more vivid and color-quality photos. In addition, artificial intelligence in the front camera, as in the rear camera, makes it possible to take better pictures and facilitates photo shooting.
Xiaomi mi8 Camera Color CorrectionThe device, which has a frameless design on the screen, comes with a capacitive screen that makes multitouch possible. Scratch-resistant glass can be used with multiple fingers with multi touch feature and Corning Gorilla Glass 5 on the main screen offers a more durable use against impacts and scratches. The screen / body ratio of the device is 83.82%.
Looking at the design of the Xiaomi Mi 8, it is seen that it has a glass back surface with a frameless screen. Corning Gorilla Glass 5 back cover completes the phone from an aesthetic point of view, while using an aluminum frame in the body material adds a quality touch to the device. In terms of dimensions, the device, which is among the thin phones with a thickness of 7.6 mm, has a weight of 175 grams. Also, in terms of color options, there are blue and pink color options besides standard colors such as white and black.
Among other technical details of the smartphone, it seems that it has a dual line feature. The sensors of the device that can work with two different sim cards at the same time include sensors such as barometer, gyroscope, proximity sensor, ambient light sensor, accelerometer. The device has a 3400 mAh battery and the fast charging feature of the battery is among the remarkable technical details.
Xiaomi Mi 8 is easy to use as it is one of the new generation smartphones. It offers a wide viewing area as well as a modern look with its frameless display. The multi-touch screen significantly simplifies one-hand operation. It is a very successful experience in terms of usage as it is among the large screen phones.
You can follow us on our social networks for more details and explanations.

Here we share a video of the hardware news that has been promoted for the Xiaomi Mi8 phone, which has many promotional videos in YouTube.
( The video can be removed from our website upon request. For the youtube channel where the video was taken from click here. )
Kargo ücreti nedir?
İnternet mağazamızdan yaptığınız tüm alışverişlerde kargo ücreti Türkiye yerine sadece 9,99 $ 'dır. 100 TL ve üzeri alışverişlerde kargo ücreti firmamız tarafından karşılanmaktadır.
İstanbul'da Moto Kurye seçenekleri de var. Gün İçi teslimat veya Süper Hızlı Anında Teslimat seçenekleri, bulunduğunuz yere bağlı olarak değişebilir. Bu konuda bizi arayabilirsiniz.
Kargomu nasıl takip edebilirim?
Siparişiniz kargoya verildiğinde size bilgilendirici bir sms ve e-mail göndereceğiz. Gönderilen e-postada yer alan kargo takip numaranız ile kargonuzu takip edebilirsiniz. Üyelik hesabı oluşturarak hesabınıza giriş yapabilir ve siparişinizin mevcut durumunu takip edebilirsiniz.
Siparişlerinizi Sorunsuz Takip Etmek İçin Lütfen Üye Olun. Üyeliğiniz yoksa sipariş anında sosyal medya hesaplarınız ile tek tıkla kolayca üye olabilirsiniz. Kaydolmak için tıklayın.
Kargo ne zaman gelecek?
Siparişleriniz Hızlı Sevkiyat ise ilk iş günü, değilse en geç 3 iş günü içerisinde kargoya teslim edilir. Siparişinizin güncel durumunu "Hesabım" bölümündeki "Sipariş Listesi" sekmesinden kontrol edebilirsiniz.
After your order is shipped, it will be delivered to your address within 1-5 business days, depending on the distance. Since cargo companies do not work during public holidays and holidays, delivery cannot be made during these periods.
With which cargo will my order be sent?
Our cargo deliveries; Although all cargo companies are used, they are usually made with PTT Cargo and Speed ​​Cargo, which we have contracts. We have Immediate Delivery Services with Special Couriers in Istanbul.
In order to make your delivery accurate and easy, you must fill in your address information completely. Please do not receive damaged cargo and contact us (phone, e-mail). You have the right to request proof of identity from the Cargo Authority before making payment for orders you receive with cash payment at the door.
Teslimat sırasında evde olmazsam paketimi başka biri alabilir mi? Teslimat sırasında kimse yoksa ne yapmalı?
Teslimat sürecinde, verdiğiniz adresteki ad doğrulaması eşleşirse paketiniz teslim edilecektir. Kimlik gerekli değildir.
Paketinizi teslim alan kişinin imzası teslimat adresinde istenecektir. Adreste kimse yoksa kurye size tekrar ulaşmaya çalışacaktır. Paketinizi almak veya yeni bir teslimat tarihi belirlemek için bir kart bırakabilir.
Şubeye iade edilen kargoların 3 iş günü içerisinde teslim alınması gerekmektedir. Aksi takdirde kargo gönderici bilgisi dahilinde gidiş şubesine iade edilecektir.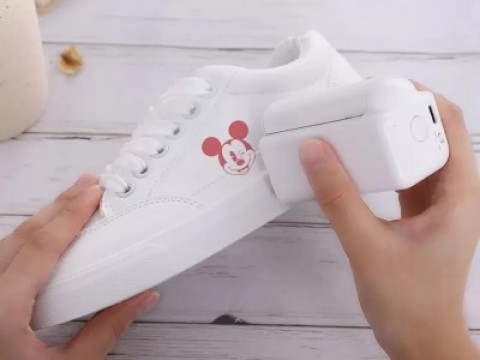 Xiaomi announced a powerbank sized pocket printer
Xiaomi's already large product range, which is a rising manufacturer in the electronics branch, was renewed with another original device. Youpin crowdfunding site launched a campaign to increase investments for PrinterPods pocket printer. With its device, we can be used to print pictures on almost a..
---
Other Models from the Category of This Product That May Interest You